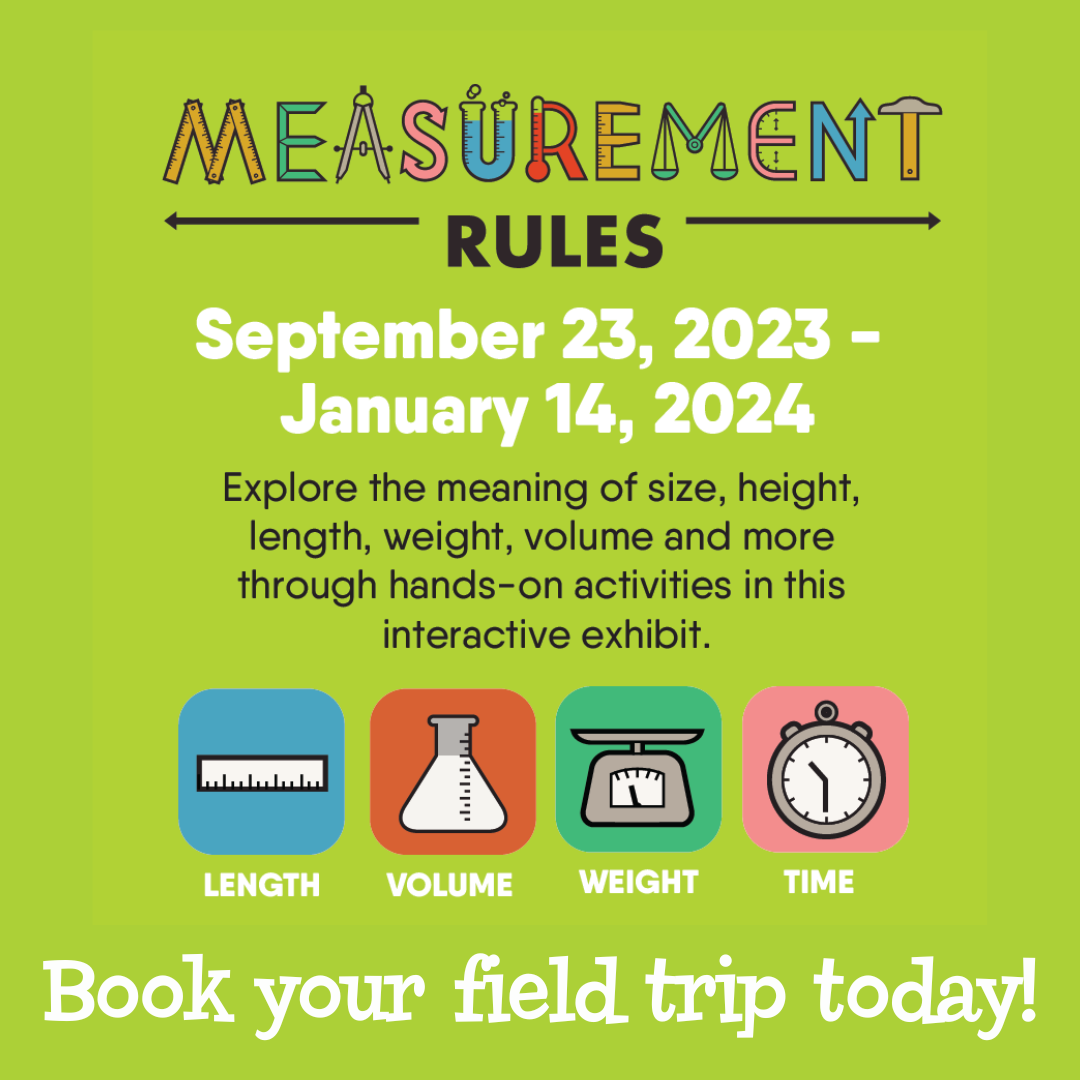 "Measurement Rules," introduces the STEM (science, technology, engineering, and math) concept of measurement to children through interactive, hands-on experiences. Children can gauge height, distance, volume and other measurements in relation to the world around them using traditional and not-so-traditional tools. At this exhibit, visitors can:
Tinker with instruments such as calipers, height gauges and go/no-go gauges.
Build their own ball ramp to experiment with time and speed
Measure their own volume in cubic-inch blocks
Explore volume at an open bead table
Play with balance using objects and standard scales
Find out how many chickens they weigh, and much more!