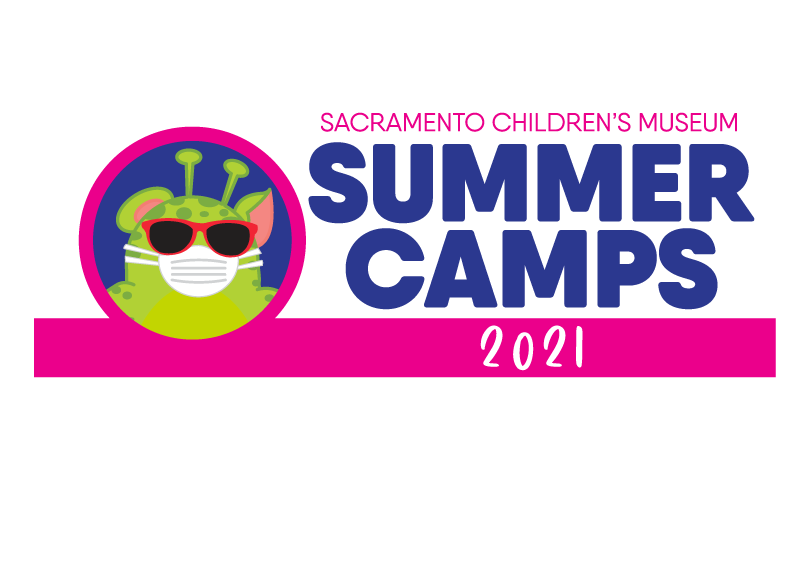 Team Leo Summer Camps at Sacramento Children's Museum combine hands-on science, art-making activities, creative games and museum play with the opportunity for children to inspire, create and explore in the museum. Camp Team Leo is designed for children ages 4-8. For the health and safety of our campers, masks will be required and social distancing protocols will be followed.
All camps are Monday – Friday, 9 AM to Noon. Camps run from June 21 to August 6th. Camp costs $125 per week per camper, Museum members get a $25 discount.
Camp activities will occur in the museum's new Van Go Center. Campers will not mingle with the general public in the museum, but will be given exclusive time for museum play.
Dropoff and pickup
Dropoff is from 8:45-9am and Pickup Noon. Camper dropoff and pickup is located at the new Van Go Center at Sacramento Children's Museum. Caregivers will need to provide a photo ID and sign for daily pickup.
What to wear and bring All campers should wear comfortable shoes, and attire for a fun day of play. Don't forget to pack your mask and water bottle!
Health + Safety Planning in Response to COVID-19 Pandemic
Camp Team Leo will follow all applicable guidance issued by the state and county health offices. This will mean no more than 12 campers per session; protocols for physical distancing and hand washing; and adherence to mask wearing recommendations/requirements for the health and safety of all attendees, staff, and their families.
Cancellations
Should you need to cancel your camp registration, you may do so up to 14 days prior to the start of your week of camp and still receive a full refund. Any cancellations made 7-14 days prior to camp will receive a 50% refund. Any cancellations fewer than 7 days prior to camp will not receive a refund. Should any week of camp be canceled, you will be offered the opportunity to reschedule your registration for another camp or will be granted a full refund. All cancellation requests must be made in writing to sales@sackids.org
Examples of Camp Team Leo Activities
Art: mask making, spin art, recycled art projects (bottle cap bugs, egg carton flowers), make your own kite, kaleidoscope fun
Science: Outdoor scavenger hunt, meet the museum's chameleon, Sink or Float, bee hive observation, build your own solar ovens, create your own moon journal, rocket launch, augmented reality sandbox
*Special Activities — Classes presented by Team Leo: Yoga Play, Story Time, Theatre Play, Tinker Time and Games, Singing and Dancing!