One hundred percent of our exhibits, daily programming, special events are thanks to our donors. We rely on generous individuals, companies, and grant foundations to create the one-of-a-kind educational experiences that our visitors love. The gift you give today will positively impact a child for a lifetime.
There are many ways to help spark a lifelong love of learning. See below for all the great ways you can contribute to Sacramento Children's Museum!
Donate Today
We accept cash, checks, and major credit cards. We also welcome all gifts of stock, real estate, planned giving and in-kind donations. Payment can be made as a one-time gift, or you can really keep a love of learning alive with monthly, quarterly, or annual installments.
To donate cash or check, please mail to 2701 Prospect Park Dr. #120, Rancho Cordova, CA 95670.
Make a Lasting Impact
Help us inspire children for years to come with a monthly, quarterly, or annual pledge. Please contact our development director for more information.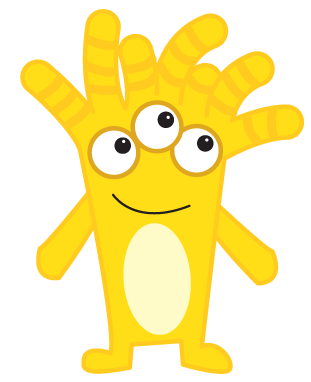 Donate by Noodling!
SCM is hosting a unique fundraiser for families to share and enjoy. Request a surprise noodling for a friend, loved one, or coworker for a $40 donation!
Noodle wranglers, under the cover of night, will bring oodles of noodles to the recipient's yard. Noodles will rest there for 24-48 hours along with signage, care directions, and a goodie bag with a miniature Mr. Noodle stuffie.
For questions, contact us.
Invite Your Office to Help
You can designate SCM for your company's annual employee giving program, or you can make your gift go twice as far with an employer matching gift. Please ask your place of employment if they offer these programs, or contact us to assist you.
Museum Access Program (MAP)
Sponsorship of this program will ensure that the Museum's exhibits and programs are accessible to low-income, at-risk, and special needs children and their families. Sponsorship opportunities range from subsidizing single-visit Museums for All passes for low-income families, to underwriting a Free Admission Day, to sponsoring field trips for an entire school district in an under-served community. If you are interested in donating or learning more, please contact our Executive Director, Sharon Stone Smith.
Matching Gifts
Your employer may have a matching gift program. If so, you can make your gift go twice as far! Please inquire at your place of employment or contact us to assist you.
Submit Donations by mail:
2701 Prospect Park Dr. #120
Rancho Cordova, CA 95670
Other Ways to Support SCM
Make a multi-year pledge
Help us secure the future of the Sacramento Children's Museum! Make payments quarterly or annually.
Designate the museum for your company's annual employee giving program.
Tribute gifts
Celebrate an anniversary, graduation, wedding, birthday, or any significant event with a gift to SCM. Remember a deceased loved one or friend as well. We will send a letter to the honoree to recognize your gift.
Name SCM as a beneficiary of your will, retirement plan, or life insurance policy.
SCM continually relies on the generosity of our community to help enrich our programs and exhibits. With your help we can replace worn items and continue our mission to spark a passion for life-long learning.
Choose Us As Your AmazonSmile Charitable Organization
You can also choose our organization as your supported Amazon Smile non-profit!

Sponsor One of Our Exhibits
Contact our team to discuss sponsoring one of our exhibits!
Share Your Experience
We hope you had a wonderful time at our museum! A great way to support us is to share your experience with others that are looking into visiting us.
Sacramento Children's Museum (SCM 20-2673935) is a registered 501(c)3 tax-exempt organization. Your donation is tax-deductible to extent the law allows.