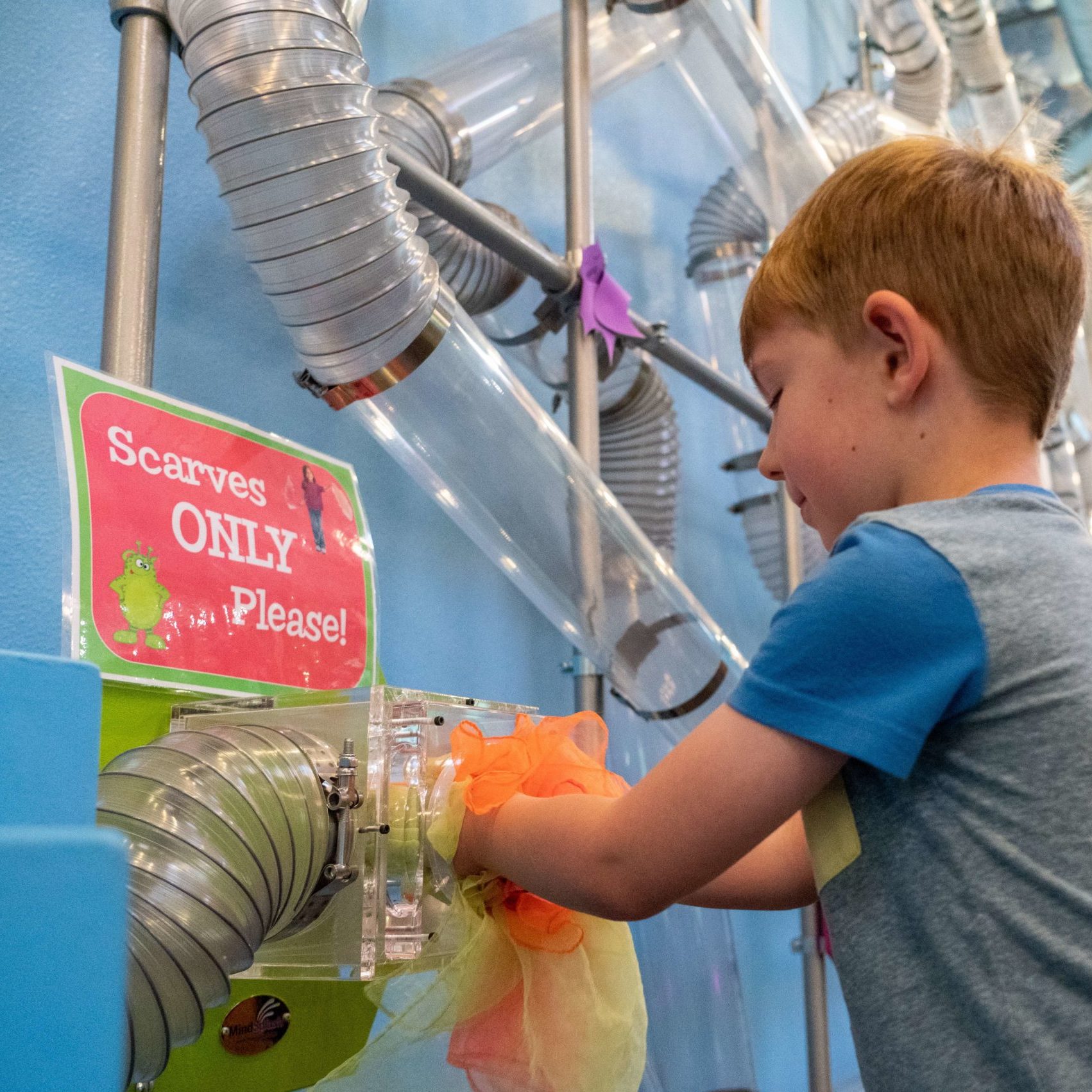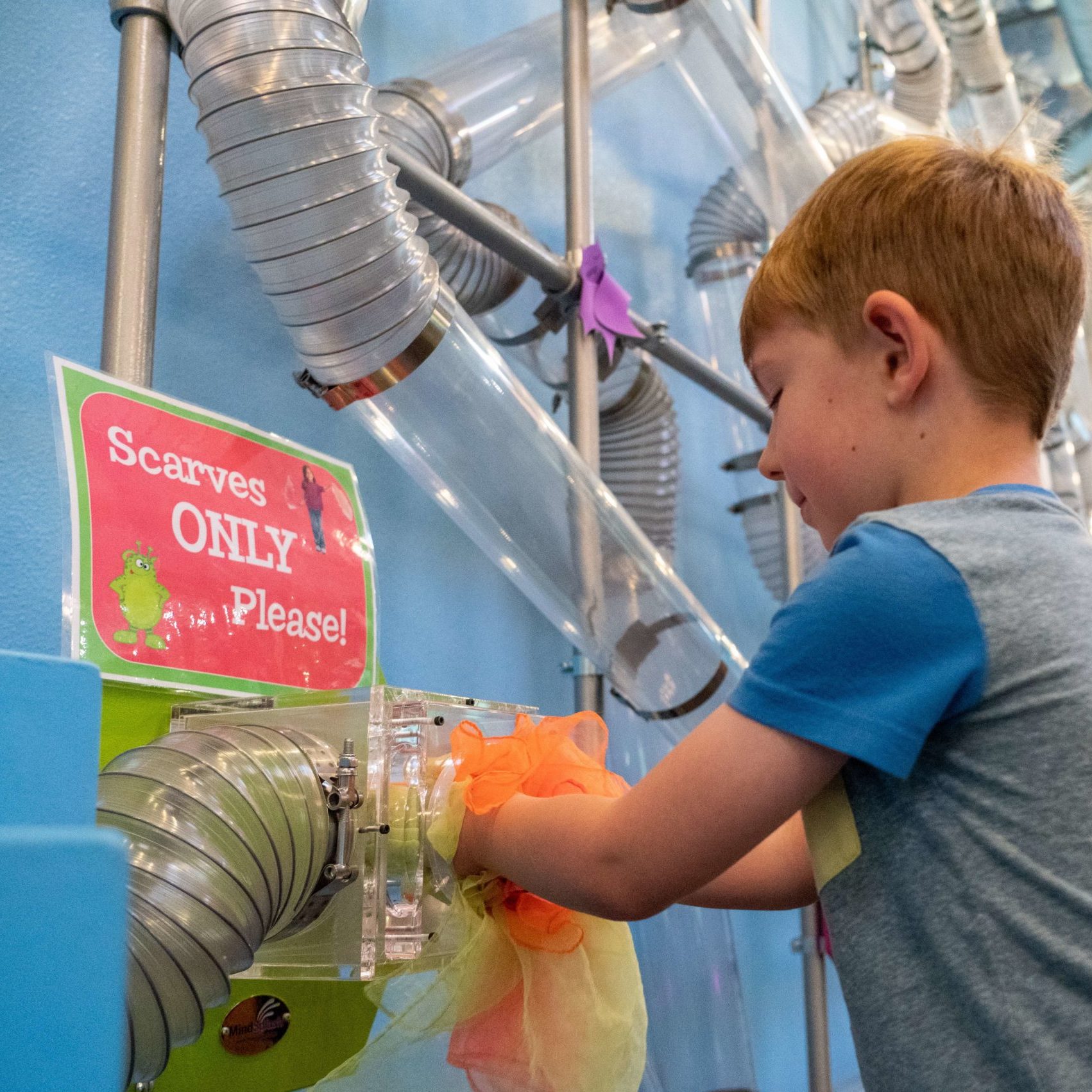 Whoosh! Swoosh! Wow! Marvel at the way air blasts colorful objects through a massive maze of curvy tubes. Airways is our large open-ended pneumatic air exhibit that invites you and your children to experiment with the tremendous power of air. Make predictions, test theories, and solve problems. Practice your engineering and teamwork skills!
Airways makes use of a unique pneumatic air system that engages children and adults to explore the properties of air. Airways combines larger-than-life air tubes, high-performance air systems, interactive diverter boxes, and soaring manipulatives of all shapes and sizes into one powerful exhibit experience.
Think like a scientist, test a hypothesis, then try again. You and your little one will be enthralled and amazed as you explore the nature of airflow and air pressure.