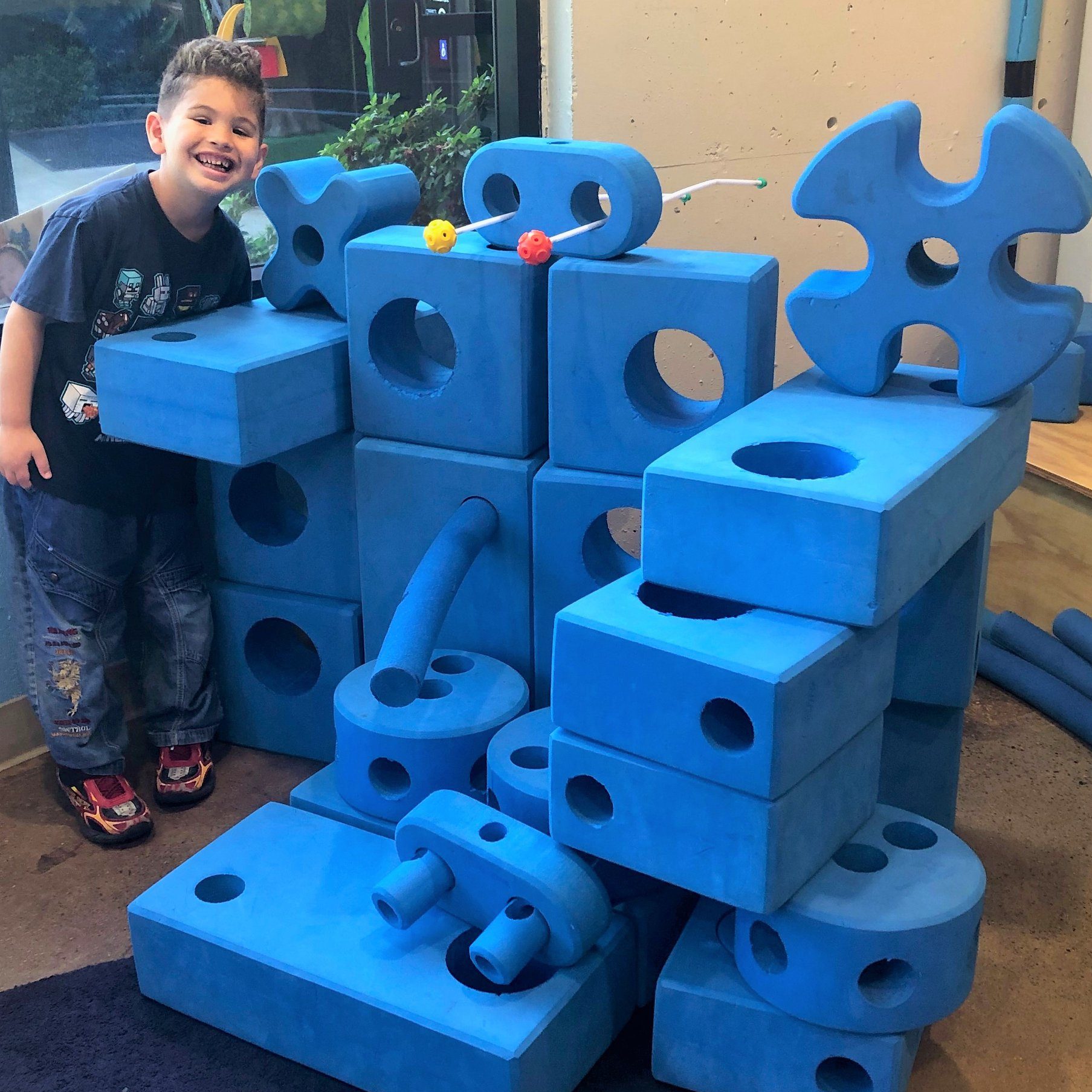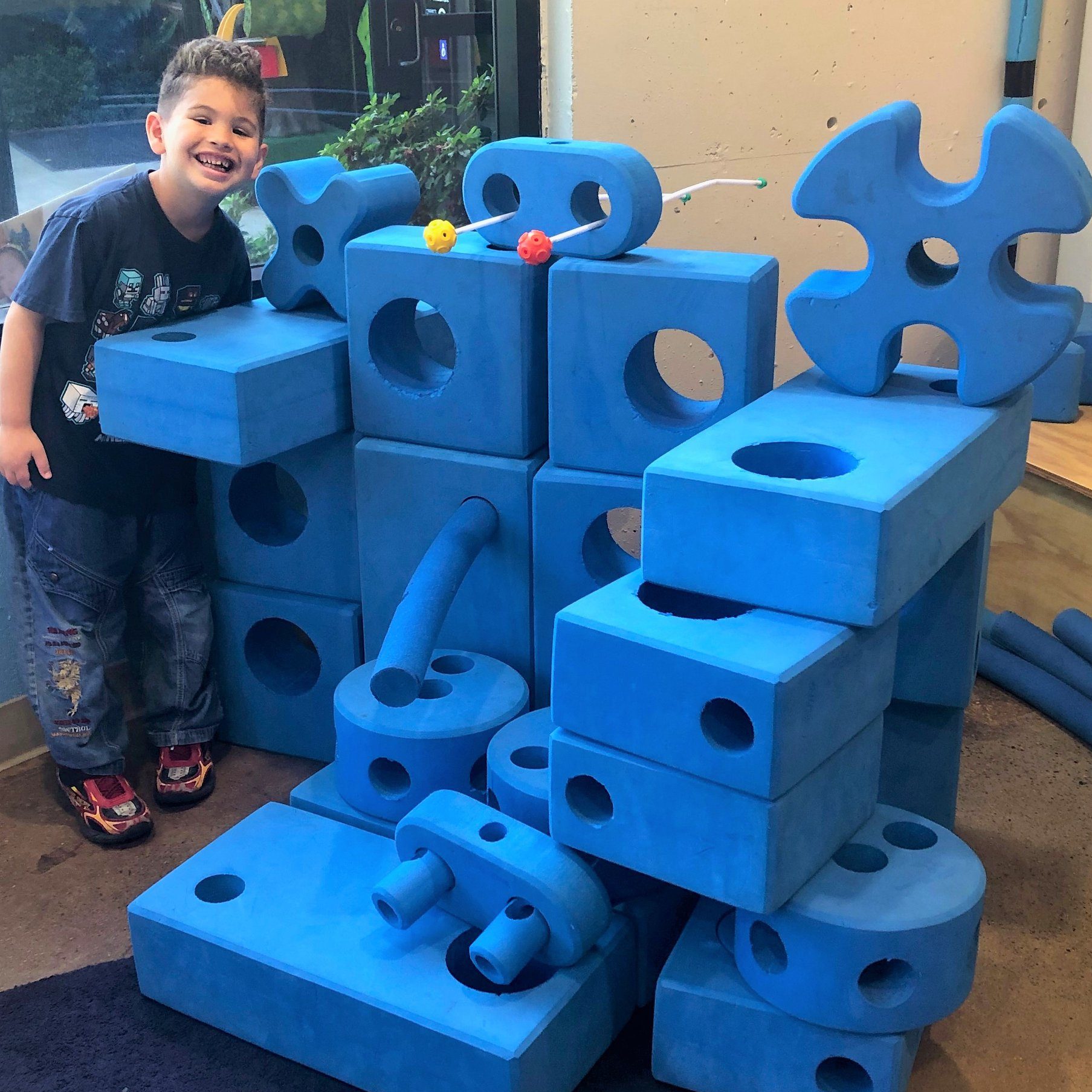 At the Imagination Playground, kids learn to problem-solve, collaborate, and take risks while sorting, stacking, building, and starting all over again.
Using uniquely shaped blocks, loose parts, and pieces, we encourage your child to design their own course of play. All the pieces fit together in ways that promote continual creation based on the child's imagination and chosen direction.
Experience a world where the possibilities are endless, and one's imagination can soar!
The Imagination Playground encourages our little ones' creativity, communication, and collaboration.