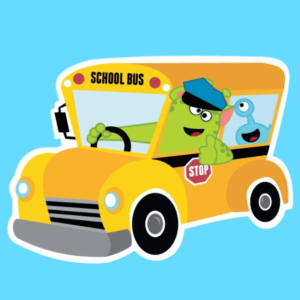 Your Group's Day of Exploration
Starts Here
Follow these four simple steps to get started:
Read all the information below
Fill out and submit a Group Visit request form
Agree to our terms and conditions
You will receive a phone call within 3 business days to finalize your reservation.
Group Visit Criteria
Group Visits are recommended for children Preschool-2nd grade. Exceptions will be considered for mixed age groups. Groups must be affiliated with a school (public, charter, state, private, home), preschool, school district, County Office of Education, childcare facility, camp program, or a non-profit children's organization.
What to Expect
Group Visits include 1.5 hours of self-guided exploration of the Children's Museum. When your group arrives, a Children's Museum staff member will greet you, review our rules and logistics, then your group will be free to explore the museum at their own pace. An announcement will be made on our intercom when there is 10 min left of your Group Visit.
Please Note: If your group arrives late, we cannot guarantee an extension of your visit.
Dates and Times
All Group Visits are 1.5 hrs long
Group Visits can be booked with a start time between 9:30-11:00
Group Visits to our museum are recommended for Kindergarten – 2nd grade students.
Questions about group visits? Email marisol@sackids.org.
February 2024 -June 2024
Group Visits during this time are exclusively on our Main Museum Floor.
Bookings for this time frame are currently unavailable. Please check back soon for updates.
Cost
$300 per class
Included in the cost is admission for:
Up to 30 students
All classroom Educators, para-educators, and aides
Up to 6 parent chaperones
Please note that we require a 1:5 adult/child ratio.
Lunches and Snacks
We do not have food service or indoor eating areas available anytime including during inclement weather.
We do not allow food or drinks (water OK) inside the museum at any time. This includes beverages for adults as well (IE: Starbucks, Peets, Dutch Bro's etc…). We have a refillable water station available.
Bring your own snacks and lunches and enjoy them on our outdoor lawns. For groups who will be eating on our lawn please keep in mind that we do not provide tables, chairs, blankets or store food.
What to Wear
Visits to the Sacramento Children's Museum are a hands-on, immersive, indoor experience where students are encouraged to explore our art studio and think creatively. We have cubbies available for storing jackets, water bottles and backpacks. Please beware that our cubbies do not lock.
Closed toe shoes only!
Children should wear clothes that may get dirty or stained.
Reservations
All groups requesting a visit are REQUIRED to fill out a Group Visit Request form at least two weeks in advance. If you do not fill out a Group Visit request form ahead of your visit we will not be able to accommodate your group.
There is no deposit or payment required when submitting a Group Visit request form.
Once the Group Visit request form is received a member of our team will contact you within 3-5 business days. If your request is approved, you will be sent an invoice. You will have 14 days after receipt of the invoice to make the payment in full or your reservation will be suspended.