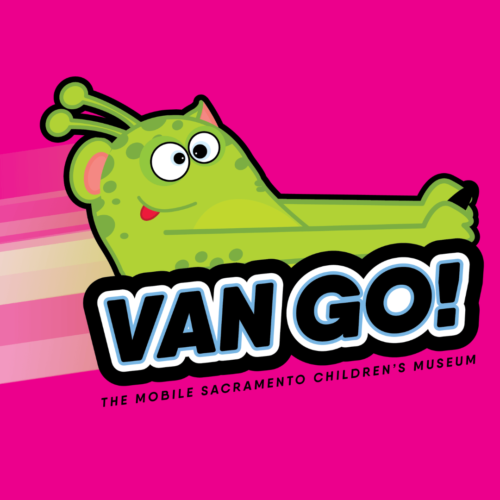 Let us bring our museum to you!
Van Go!
The Mobile Sacramento Children's Museum is a school outreach program where Museum educators come to your school and transform your classroom or multipurpose room into a mini museum. Each session begins with a brief introductory lesson followed by exploration and play time at several hands-on exhibits and activity stations. Van Go is designed for students in Grades Preschool through 3.
Reservation Information
60-minute session (1 class): $250
Additional same-day, same-program sessions: $200 for each additional class
Travel fees: $1 per mile round trip greater than 25 miles from the museum
For Spring 2023, VanGo! can be booked for Wednesdays or Thursdays on a first-come, first-serve basis. Each session lasts about an hour, and we can only accommodate one class at a time per session (please see class maximums).
If you would like to book multiple classes at your school on the same day, we would prefer to set up in one location only (for example, one classroom, multipurpose room, or in the library), and each class will rotate through that one location throughout the day.
Reservations are not guaranteed until payment in full is received.
Cancelation and Refund Policy
Refund requests made up to 7 days prior to the reservation date will be subject to a $25 processing fee. Refund requests made less than 7 days prior to the reservation will be subject to a $50 processing fee. No refunds will be issued for requests made less than 48 hours prior to the reservation date. You may request that the original reservation be rescheduled to a future available date at no charge.