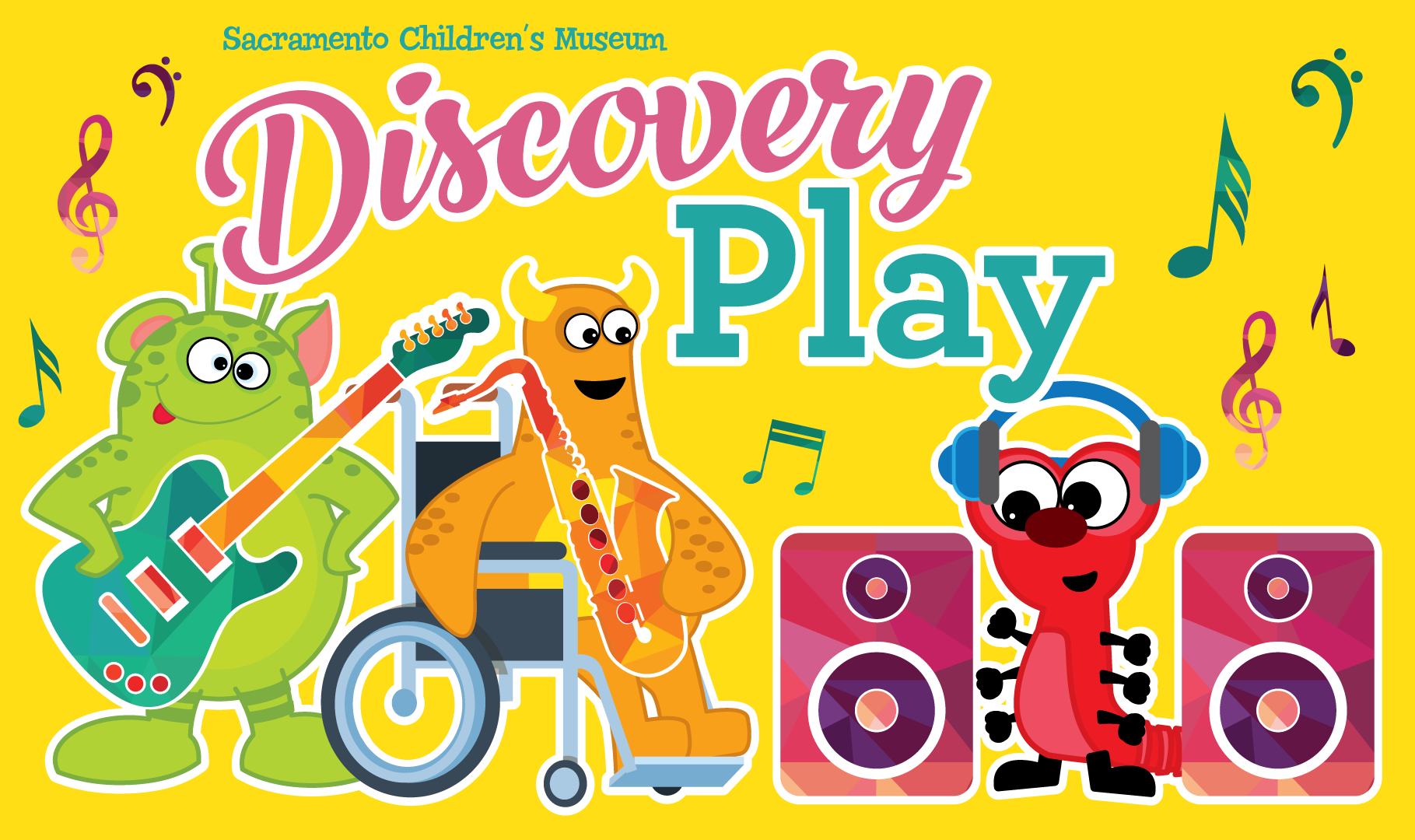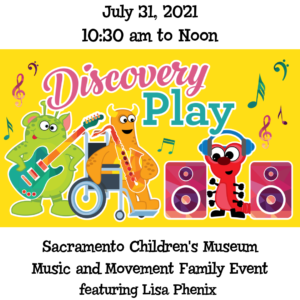 Discovery Play is a free program for children with any special needs at Sacramento Children's Museum. The Museum serves children ages birth to 8, but all ages are welcome to Discovery Play.
Sacramento Children's Museum is happy to announce our newest monthly program, Discovery Play Concert Series, will begin on July 31st!  The concert will be lead by musician Lisa Phenix. Lisa will be creating an interactive music session in addition to a limited open play time in the museum.
Reservations are required to ensure a limited capacity.  All guests, over age 2 will be required to wear masks. We understand it is difficult for some children to wear masks and staff will be understanding and welcome each family individually.  Siblings and friends are encouraged to come too.