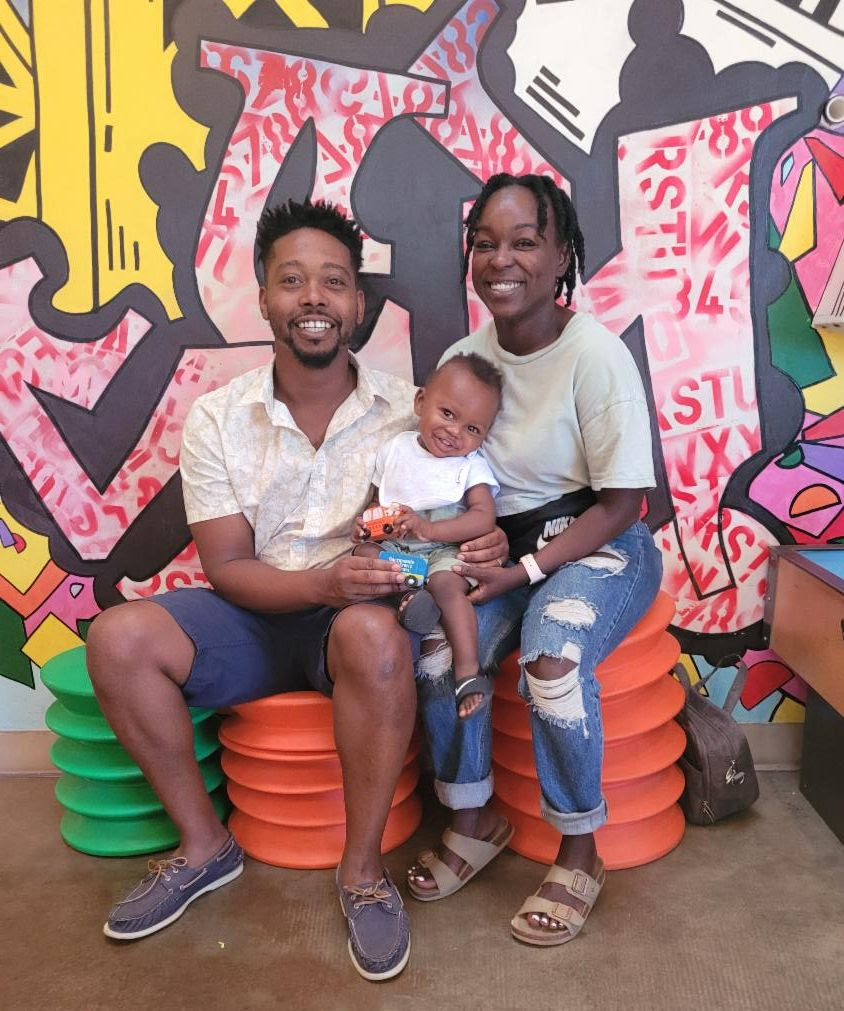 Member Spotlight
Meet the Flagg Family!
The Flagg family became museum members to allow their son a safe space to explore, socialize, and participate in our educational activities.
Their son's first stop when they visit is the train table and then the color light wall. Another family favorite is the giant pin wall, followed by a stroll around Leo's Market with one of our shopping carts to gather groceries and toys. The last stop when they visit is our Baby Bloomers area to play with our soft climbing toys, the big dump truck, and ride the wooden plane. 
When the Flagg family is not at the museum, they travel all over the country, go to festivals and farmers' markets in Sacramento, swim, and spend time with family and friends. They are also huge fans of the Sacramento Kings. Light the beam!