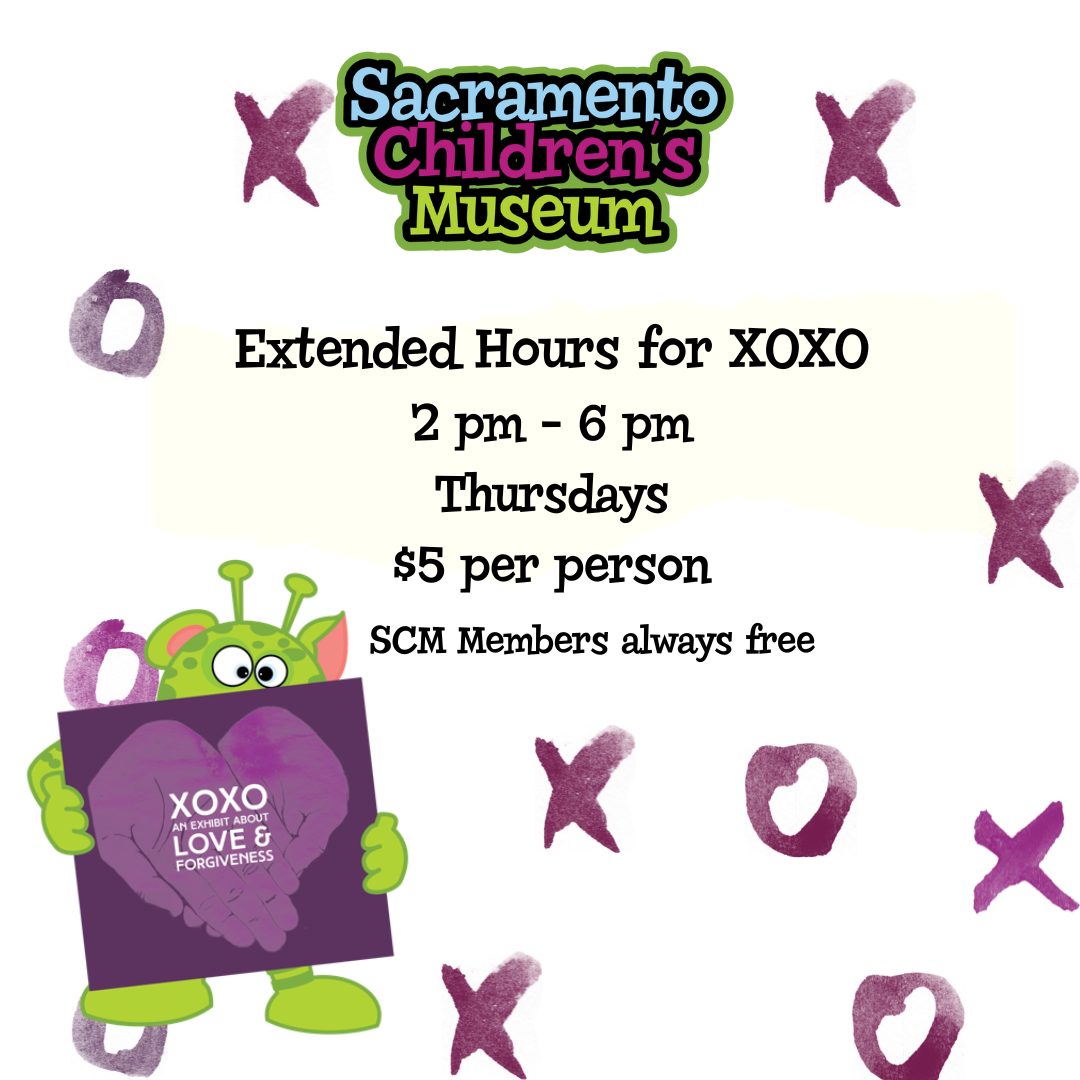 Knowing how to talk about love, anger and sadness with kids can be challenging. That's where exhibits like XOXO: An Exhibit About Love and Forgiveness at Sacramento Children's museum can help.
Developed for ages 2-12, this exhibit encourages kids to explore their feelings through fun interactive activities. The exhibit is perfectly positioned in a new space at the museum with soft lighting and relative quiet create an environment for deeper reflection.
SCM is extended their hours every Thursday afternoon for additional access to this important exhibit.  Now school age children and after school programs will have a chance to experience XOXO!