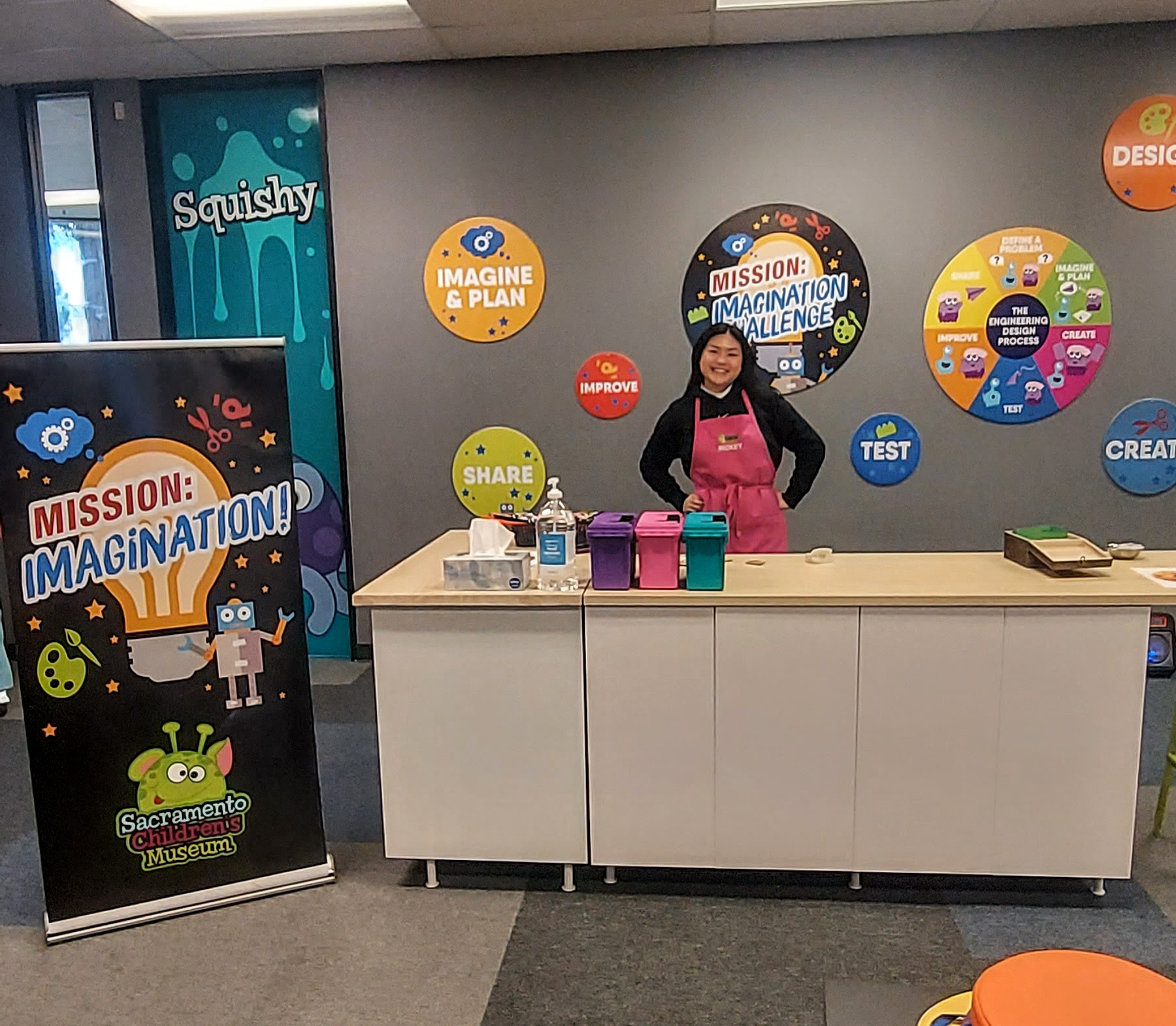 Mission Imagination Challenge is a STEM challenge that helps foster creativity by:
Freeing from perfection

Encourages thinking outside of the box

Increases critical thinking stamina

Creates opportunities for innovation 
Each participant is given a mystery box of supplies and given a prompt to challenge their creativity and building skills. The activity focuses on the process, not the end product. Our staff will be encouraging participants with open ended questioning and prompting further exploration of the design process. Included in admission, only open Thursdays – Sundays.