Museums For All
Sacramento Children's Museum is proud to join Museums for All, a nationwide access program to remove barriers for underserved families who want to enjoy the museum's exhibits and programming. Families who present a Golden State Advantage (EBT) card and a matching photo ID can now enjoy Sacramento Children's Museum for a minimal fee of $2 per person for up to 4 individuals. Reservations are required for certain events. EBT cards nationwide are accepted.
Museums for All helps expand access to museums and raise public awareness about how museums in the U.S. are reaching entire communities. More than 700 institutions participate in the initiative, including art museums, children's museums, science centers, botanical gardens, zoos, history museums, and more. Participating museums represent all 50 states, the District of Columbia, and U.S. Virgin Islands. The program by the Institute of Museum and Library Sciences is administered by the Association of Children's Museums.
For more information, visit the Museums for All website.
Discover & Go is a program provided by your library that offers free and low-cost passes for museums, science centers, zoos, theatres, and other cultural destinations. You must meet your library's minimum age requirement and live within your library's service area to use the Discover & Go Service. Find your local library here and follow the directions on that site to obtain your pass!
Please print and bring your Discover and Go pass with you for your museum visit. We can't wait to see you!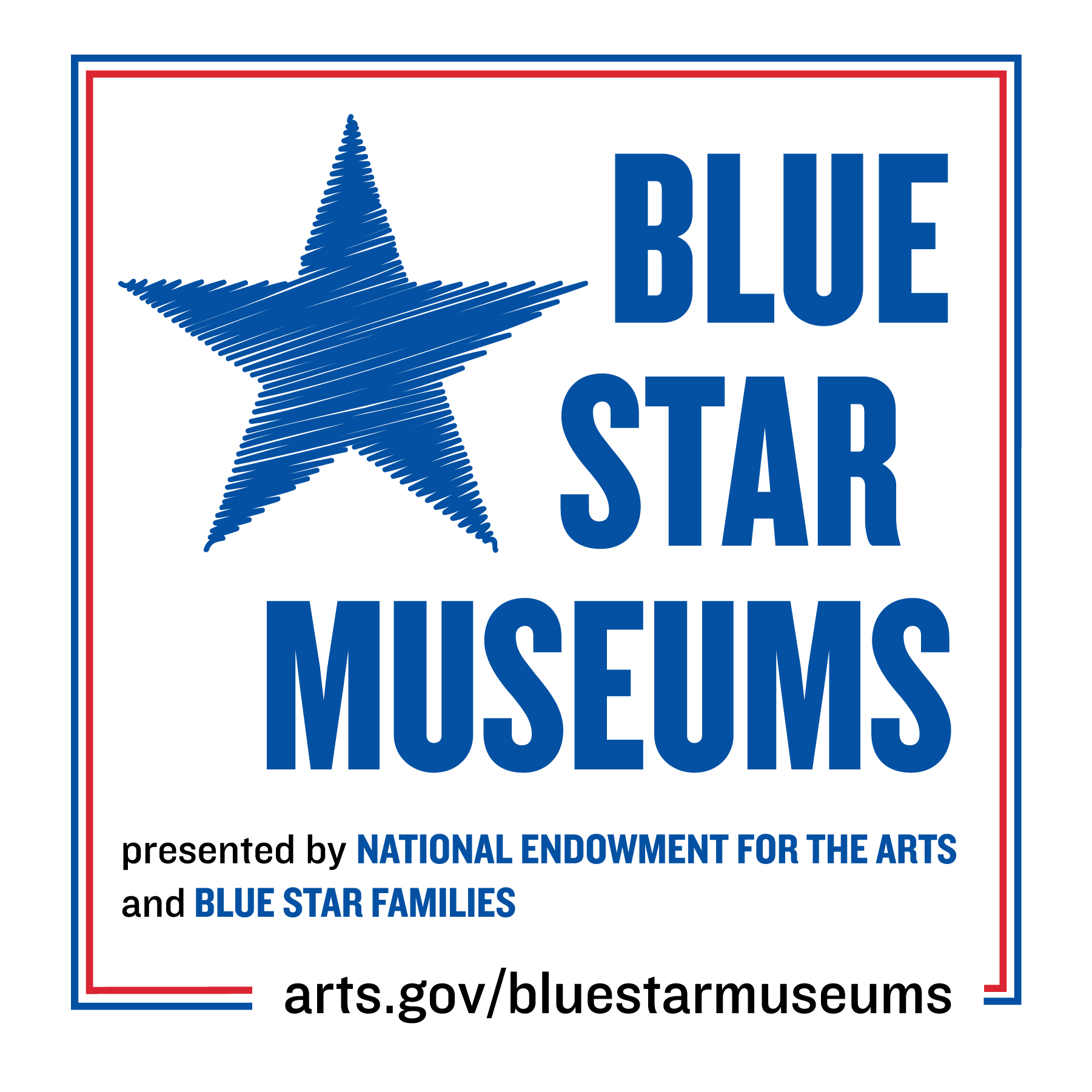 This program has ended for 2023. Please see our everyday military discount for admission ($7.50). 
Blue Star Museums is a collaboration among the National Endowment for the Arts, Blue Star Families, the Department of Defense, and museums across America to offer free admission to the nation's active duty military personnel including National Guard and Reserve and their families each summer. The program begins on May 20, Armed Forces Day, in mid-May and ends on Labor Day, September 4th, at the beginning of September.
This program provides free admission during this time period to the military ID holder and up to five family members. The military ID holder can be either active duty service member or other dependent family member with the appropriate ID card. The active duty member does not have to be present for family members to use the program. Just bring your DD Form 1173 ID Card, or DD Form 1173-1 ID Card, for active duty military family members.