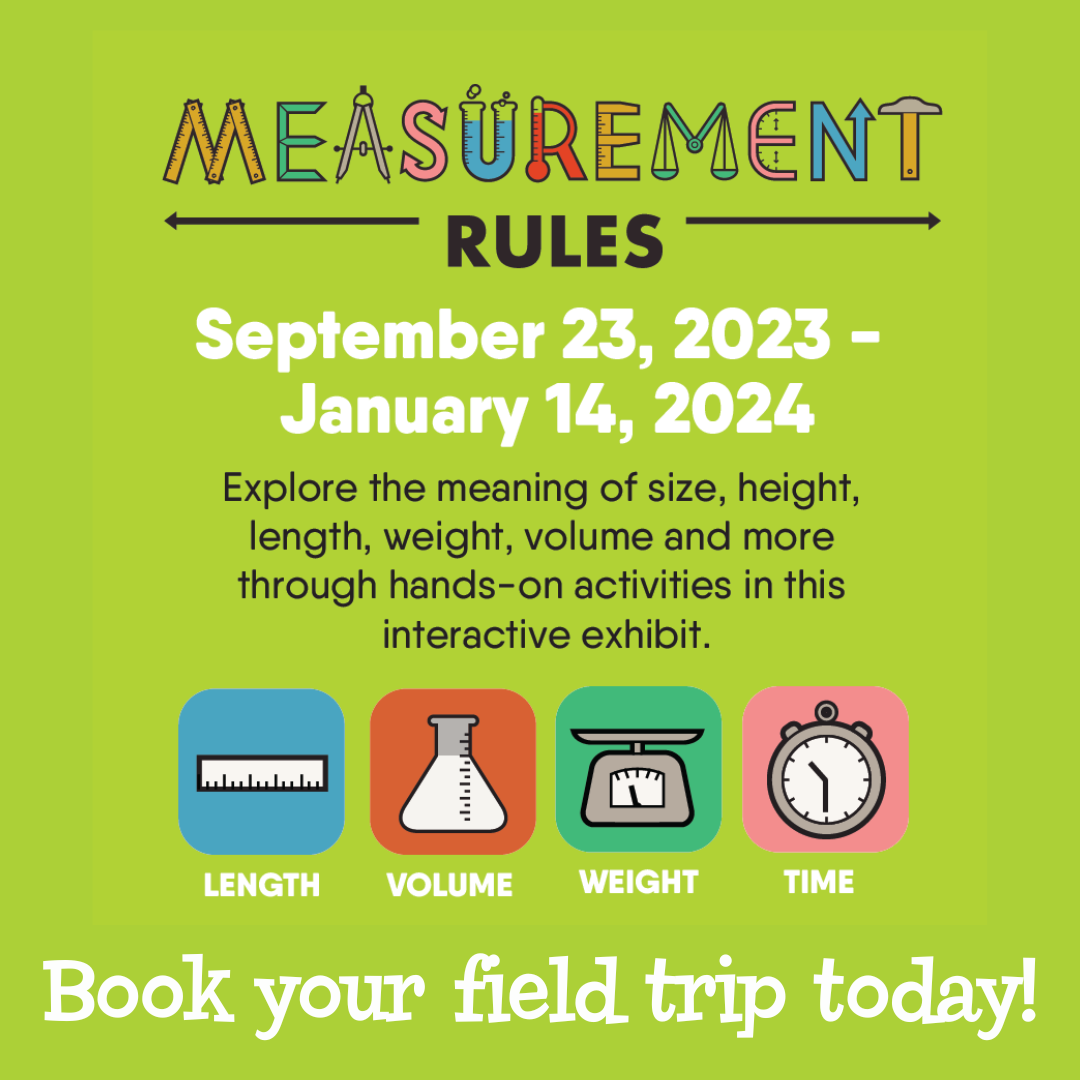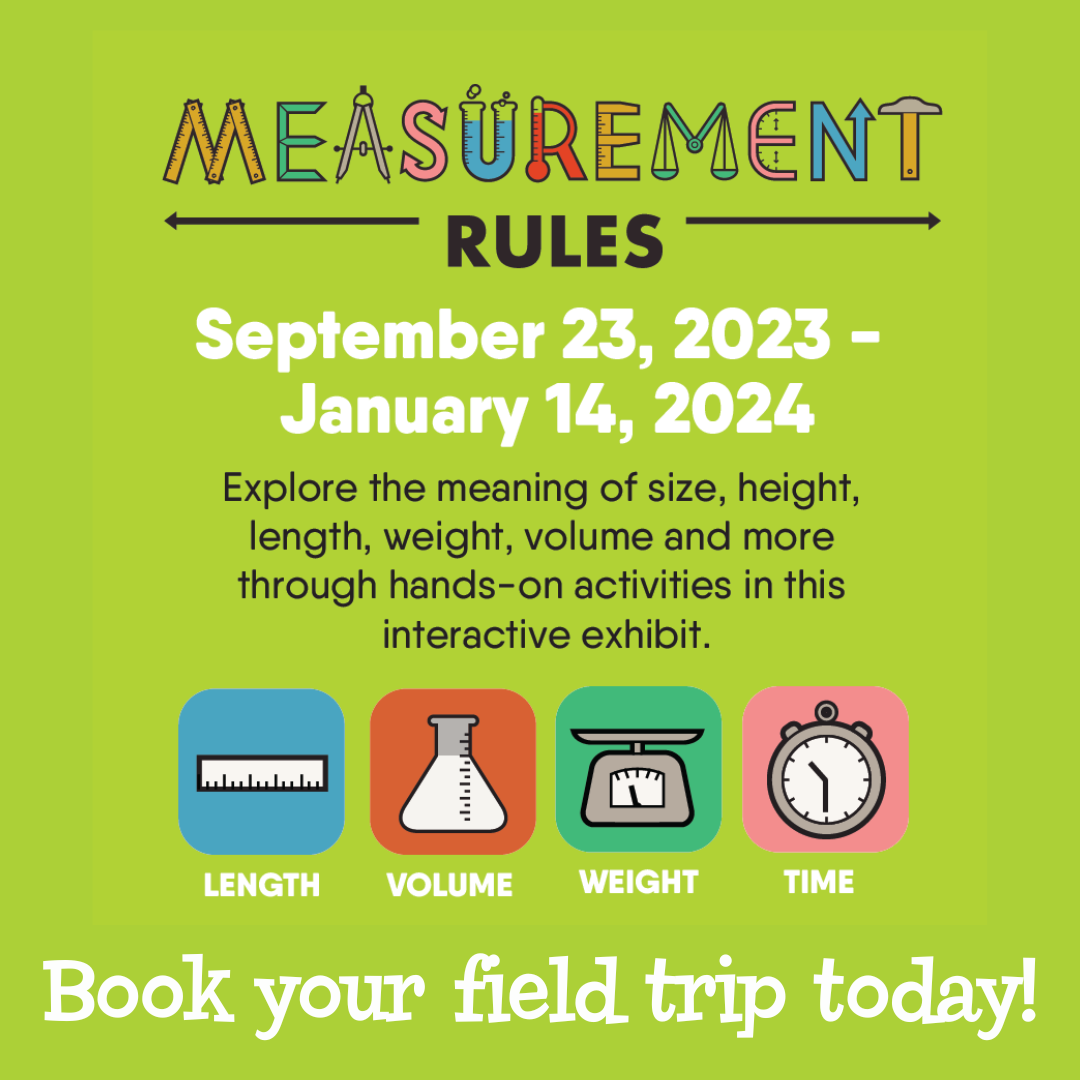 Exciting news from the Sacramento Children's Museum – our next traveling exhibit will open on September 23!
How many chickens do you weigh? How tall are you in apples or inches or pennies?  Can you use your foot as a ruler?  The answers to these and other questions can be explored at Measurement Rules, an interactive exhibit at the Sacramento Children's Museum from September 23, 2023, to January 14, 2024.
It might be common to measure using standard tools such as measuring tapes and vessels – but the Measurement exhibit will explore some nonstandard ones such as balancing scales, odometers, calipers, 3-D imaging and counting "Mississippis." We're making learning mathematics fun!
If you'd like to help us spread the word, please review the release here and reach out to katie@sackids.org!
I look forward to promoting this amazing organization with you.
Have a great week,
Katie Martin
Marketing and Outreach Specialist, SCM