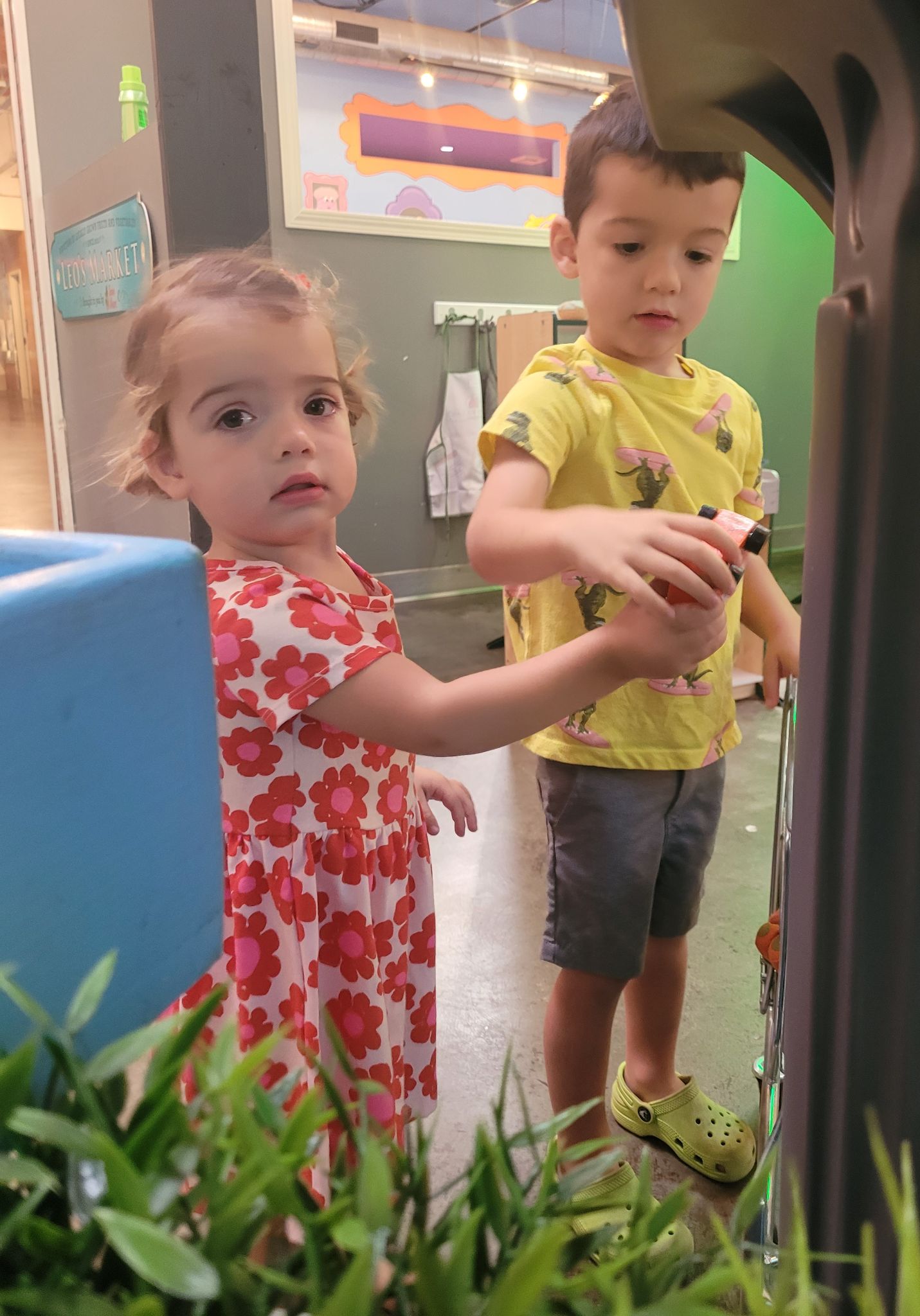 Member Spotlight
Meet the Reed Family!
"Although everyone loves the museum, we became members because members get an entire hour to play from 9-10 am without the public. This allows my kids to explore everything before it gets crowded. Visiting the museum is a staple morning activity during our week," says Ms. Reed. "We always do art with Miss Cassie, put the scarves through the air suction machine, play at the grocery store and house, and have snack time near Harold's house! The ice cream truck and veterinary office are also big hits!"
When the Reeds are not at the museum, they play outside in the garden at parks and the American River. The Reeds also spend a lot of time with family, who all live in their neighborhood!