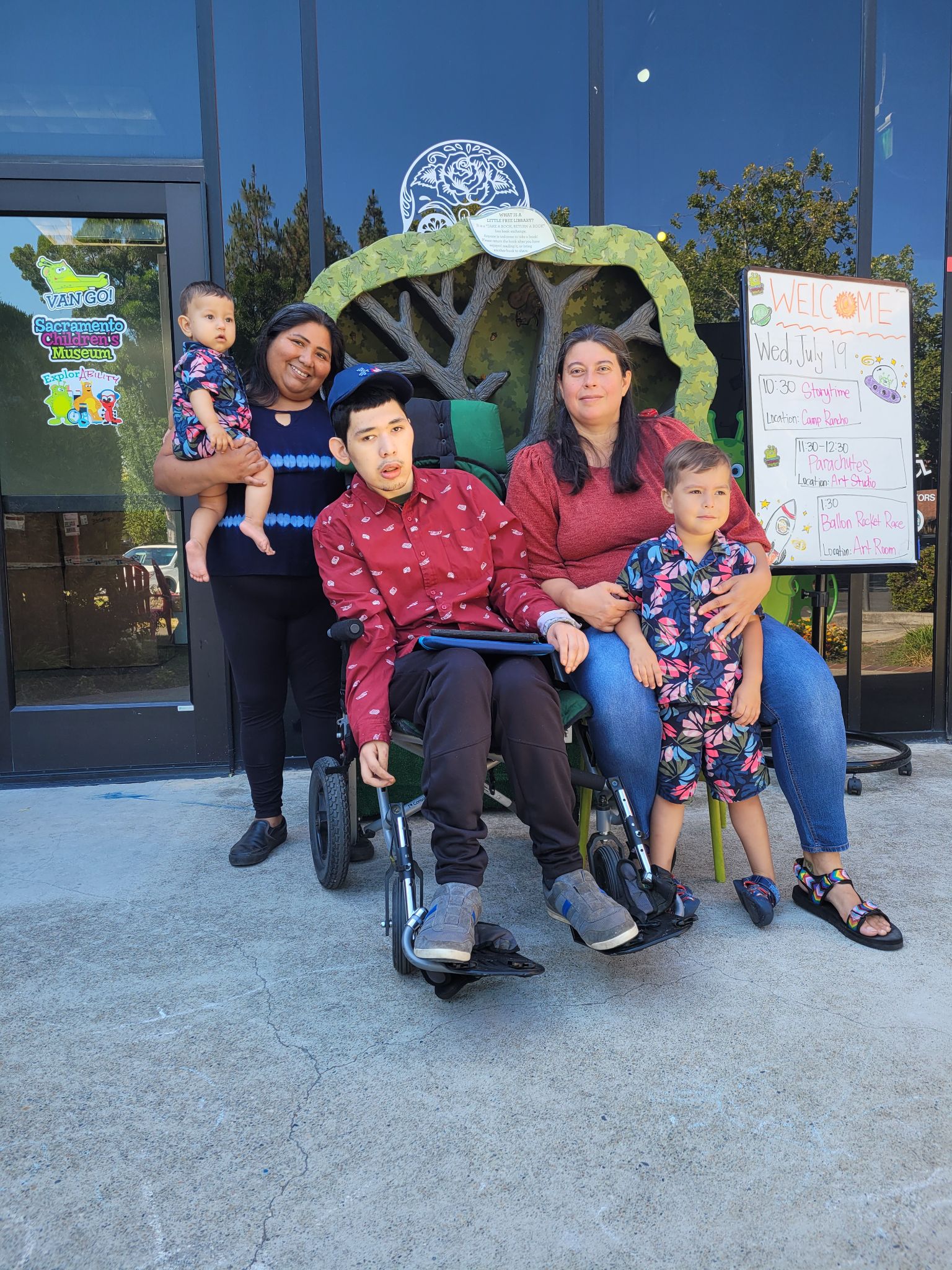 Member Spotlight
Meet the Herrera-Vilchez Family!
The Herrera-Vilchez family became members because they believe the Sacramento Children's Museum is the perfect environment for the kids to learn through play.
"We love all the exhibits and special events. Best of all, it's less than 10 minutes from our house!"
When they visit the museum, older brother Michael's first stop is the train table, closely followed by a trip to Leo's Market to shop for his favorite items. Younger brother, Cyan, enjoys time in our Baby Bloomers area, where he can safely explore. Before they leave, they always visit the Story Factory Stage to wear their favorite costumes, the elephant and ballerina.
When the Herrera-Vilchez family is not at the museum, they enjoy swimming, playing sports, and making arts and crafts. They also travel to the East Coast often to visit family. Next time you see the Herrera-Vilchez family at the museum, say hi!