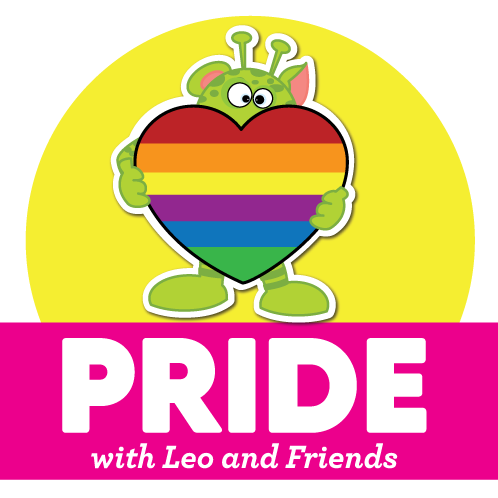 Saturday June 25, 10am – 1pm
Join Leo and friends at our Pride event!
Sacramento Children's Museum is hosting the second annual Pride with Leo and Friends on Saturday, June 25th from 10am – 1pm.  This is the only Pride event in the area designed specifically for children and families.
Visitors will enjoy activities, vendors, and performances that celebrate all families, especially LGBTQ+ families, relatives, and friends. We welcome and celebrate all children and families at the Museum. The celebration includes vendors, art activities, museum play, performances, and our very own Pride Princesses. Pride with Leo and Friends is a celebration of love, family, and our community.
Event is outdoors and FREE to attend!
Want to play inside the museum too? Bring a book to donate and get FREE admission!
What's happening at Pride with Leo and Friends?
Performance by the Sacramento Gay Men's Chorus (11:30am)
Meet and Greet with our Pride Princesses
Mission Imagination
Art Activities
Food Trucks
Vendors
Museum Play (Bring a book to donate and get FREE museum admission)